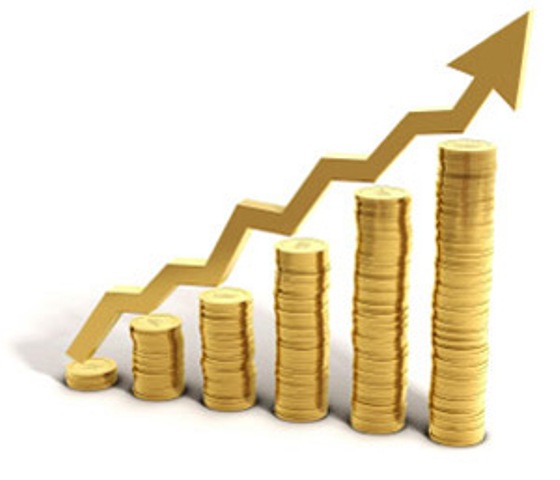 Despite new promises of boosted pensions, it's being reported that a just a measly one in five of us will receive a full state pension when we finally wave goodbye to the workforce, which is forcing us to find new ways of ensuring a healthy amount of cash in the bank for our later years. Property investment is one such way, and it's a 'hobby' that's increasing in popularity due to a number of schemes being introduced that are allowing for lower yield investments with smaller, yet still potentially substantial, payouts. Reports suggest that, for those who invest in the right properties at the right times, returns can be as much as £12,000 for every £1,000 invested. Of course, there are investors who can only dream of such returns, so how do you make sure you're one of the successful ones?
Lifestyle Property has seen first hand what it takes to be a successful investor in London, and wholeheartedly believes that success in property investment in London isn't down to one factor alone, it's based upon a good understanding and overview of the market, it's based on utilising professional advice, and it has a focus on the six stages of property investment, which we've described below. Before you dip your toe into property investment in London and the surrounding areas, we suggest getting to grips with these six stages, and chatting with the team for tailor made advice.
Secure Finances
Investing in property in London – it seems so easy – but it's never going to happen unless you successfully clear the first hurdle, and that's securing adequate finances to fund your purchase, or purchases. Even if you've chosen a buy-to-let mortgage, you'll want enough in the bank to cover the initial deposit, and don't be surprised if this is significantly more than the mortgage for your own home. Buy-to-let mortgages are more risky investments for mortgage brokers as they rely upon the owner finding suitable tenants, so you can expect to be required to pay up to 25 percent upfront. This means that for a £100,000 property, you could be looking at around £25,000. So what's the best way of saving for your deposit?
The most obvious solutions for existing homeowners are remortgaging (although this could affect your eligibility for a buy-to-let mortgage), or taking part in an equity release scheme which would give an upfront lump sum that could be used as a downpayment on a buy-to-let property. Alternatively, this is one area in which taking out a short term loan could be beneficial, assuming the monthly rental income from your portfolio not only provides enough to make loan repayments, mortgage repayments, and still create a profit. Lifestyle Property can assess each property to determine whether a profit can be expected under these circumstances, and can advise on rental rates to boost profitability if required.
Locate Property
Finding your first property can be a nerve wracking experience, but with the right advice it can be much simpler and much more straightforward than you might think. When you're first investing in property in London, we recommend taking the easy routes (why jump straight in the deep end when you can gradually test the waters?). There are two avenues that you can take that are considered to be relatively low risk in terms of investing. Firstly, there's buying with tenants in situ which is a great option for new investors. It removes the need to locate tenants and ensures an immediate income. Some new investors, however, despise the lack of involvement that comes with this. For more control over the property, buying new developments off plan can be a worthwhile investment. You'll get the pick of the best apartments for often reduced prices, which can almost guarantee tenants and profits.
Locating property isn't just about the property itself, however, it's also about the area, and about sticking to a budget to increase returns. Lifestyle can help investors determine past trends by area, identifying the regions where property values rise more rapidly. Believe it or not, this really can mean the difference between a successful and an unsuccessful investment. Property in Redbridge, for example, rises at an annual rate of 6 percent, whereas property is Waltham Forest rises at a rate of 26 percent according to recent reports. In terms of budget and returns, investors should also be aiming to target properties that can be purchased for 20 percent below market value – you may well laugh, but we've seen it done!
Meet Tenants
Finding the right tenants for your property can be frustrating. Heck, even finding tenants at all can seem like mission: impossible at times. The question you need to ask yourself is if you're going about this in the right way. Property investment in London essentially becomes your own personal business, and you need to approach it as you would approach running your own company – marketing is key. You need to increase awareness, and we can advise how best to do this for your particular portfolio. The issue many investors face is that they market their properties generically – it's a good move, but it's not ideal. Marketing based upon target demographics is the most efficient tool. Bought a property in a student area? Use low rental rates as your primary marketing technique. Offering a four-bedroom house near the school district? Rename rooms to 'nursery' and 'playroom' to target families. Always tailor your marketing techniques based on audience.
Oversee Property
Property management. Sounds easy right? It's a lot more complex than you may think. The term 'property management' covers everything from rent collection and maintenance to legal compliance and even evictions. It's really no wonder that many investors opt for managed properties, especially those who don't live in the area, or have full time jobs or family commitments. Overseeing one property is just about manageable for many investors, but overseeing a full portfolio is a full time job in itself. If you plan to invest in a number of London properties, it is highly recommended that you
team up with a professional property management company to reduce direct responsibility and to benefit from professional advice – both legal and otherwise – to help you maintain a successful portfolio in the long term. A good investment should not be a drain upon your own time and resources – when done correctly, it should merely supplement an existing lifestyle.
Appraise Property
Many people think of property investment in London to be something they can forget about in the long term, slowly but surely building up savings to supplement the state pension. Unfortunately, it's often these types of investors that come to regret their decisions. The property market isn't solid – far from it – and what constitutes a successful investment technique one year may contribute to losses the next. A good investor needs to change and amend strategies based upon the current climate and the likelihood of future trends. It's recommended that buy-to-let properties are appraised every year, which gives an accurate indication of annual performance. From these reports, decisions can be made regarding any requirement for rental rate changes, for internal or external maintenance, or to determine whether or not it's within an investor's best interests to increase or decrease their existing portfolio.
Build Portfolio
Lifestyle can assist investors in examining their long term goals and completing an appraisal of existing properties which may show that it's within an investor's interests to increase their portfolio to include a greater number of properties in London. This can be done by releasing equity from one property to invest in another and that chain can continue based upon financial, professional, and personal needs and requirements. Adding to a portfolio can be much more diverse than investing in a first property, as greater fund availability, an understanding of marketing techniques and property management, and experience within the industry can open a number of doors. One such door is the type of property you purchase. Unmodernised properties typically aren't recommended for new investors, but for those with honed skills and a particular passion for London investments may find these properties a secret weapon.
Unmodernised properties are essentially a blank slate, which allows investors to tailor these homes to a specific demographic which will minimise downtime and increase profitability. By determining trends within the house hunting market and working with Ashley and the team, savvy investors can alter their properties quickly and easily to appeal to the primary house hunter within that area. Building a portfolio can be exciting and can really pay off when done correctly.
Whether you're a new investor looking to purchase their first London property, or are wanting to expand upon your existing portfolio, why not take a few minutes to chat to the team? With years of experience within property management and investment under our belts, we can steer you in the right direction with an ultimate aim to maximise return whilst minimising complexities.