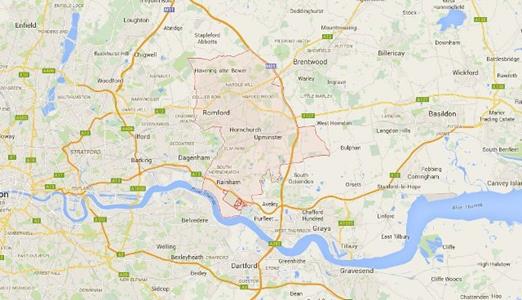 Havering is one of the largest London boroughs, and one of the most sought after places to live in the city. It's particularly known for its shopping opportunities, especially The Liberty which boasts a number of high street chain stores such as Debenhams, H&M, and Next, along with the Romford Market which is one of the biggest and most diverse street markets in London. Recent developments within the borough, particularly around the Thames Gateway, have seen Havering property sales increase dramatically in recent years, particularly amongst those with a buy-to-let incentive.
The majority of Havering residents are aged 16-74, with a large focus on the younger generations who flock to Romford and the surrounding areas for its infamous nightlife, filled with bars, pubs, and clubs. This is an exciting and lively area with a very youthful atmosphere, and it's widely considered to be the one of London's top nightlife destinations, coming second only to Central London's West End district. As Havering isn't particularly famous for its higher or further education facilities, those with an interest in Havering property investment should market homes more to the young professionals who come to work in the region, rather than students.
The population of Havering is expected to soar in the coming years, and that's partly due to the numerous job opportunities within the region. Romford is the area's primary commercial district, with office-based employment the main interest of young workers, particularly those straight out of college or university. Towards the south of the borough, industrial-style work remains prominent, and job opportunities are expected to rise following the opening of the Centre for Engineering and Manufacturing Excellence which ensures local residents seeking work have the skills and knowledge required for working within Haverings industrial sites.
Property Prices
With the average property price in Havering averaging around £253,000, the borough is considered to be one of the most affordable in London. Property prices here are also relatively stable, with less than a one percent change on last years figures, and a negligible difference when compared to figures released 10 years ago. However, despite the lower values in terms of the London average, properties in Havering are still roughly twice that of the UK national average, and although there is a high employment rate in the area, salaries are not significantly higher than elsewhere in the UK. While an estimated 70 percent of properties in Havering are owned outright, there are still 11 percent who rent privately due to the high costs of owning. Property investment in Havering is relatively common for this reason. Rental rates are reported to be between £600 per month for a one-bedroomed flat in Harold Wood to £1150 for a three-bedroomed house in the same area.
Fun Facts Havering has created more than its fair share of internationally renowned sports players, including the likes of footballer Joe Cole, England cricketer Ken Farnes, and boxer Frank Bruno who previously lived in the area. Perhaps it's due to Haverings numerous sports clubs and dedication to the sports and leisure industry. Havering is the 2nd least densely populated of all London boroughs. The north of the borough especially is known for it's parks, fields, and green open spaces such as Havering Country Park and Bedford's Park, rather than for close-knit residential areas like some of the neighbouring boroughs. Havering boasts one of the highest employment rates in all of London, with almost 65 percent of all residents having some form of formal employment status. Despite this, estate agents in Havering are reporting that much of the working class choose to rent privately for ease and flexibility.